$84.95 - or subscribe and save up to 10% - or subscribe and save up to 10%
Our unique blend of mood-boosting magic mushrooms and 5htp promotes a balanced and positive mindset. We use only the highest quality, all-natural and organic ingredients to ensure you receive the best for your body and mind. Try our Mood Shroom Blend today and feel the difference in your mood and wellbeing.
$84.95 - or subscribe and save up to 10% - or subscribe and save up to 10%
[custom_product_description]



Improve focus




Enhance creativity




Made in Canada
Additional information
| | |
| --- | --- |
| Choose your pack | 30 capsules |
(30) reviews for Mood Shrooms Capsules
Only logged in customers who have purchased this product may leave a review.
This Is Your Brain On Psilocybin
Carhart-Harris and his team of researchers used brain scanning techniques to show what a brain looks like under the influence of psilocybin versus a placebo.
The brain scans showed more "interconnectivity," allowing the regions that don't normally communicate with each other to do so.
Interconnectivity allows for new connections and improved communication throughout the brain. As a result, the brain is rewired, often leading to the many benefits associated with improved mental health.
*Beckley/Imperial Research Program showing the enhanced brain connectivity caused by psilocybin
Improve Mood

Feeling down? Psilocybin microdose capsules have a calming, blissful effect that can help you take on everyday challenges from an all-new point of view.

Reduce Anxiety

Anxiety can have an adverse impact on your health and your confidence. Psilocybin micro-dosing helps reduce unwanted stress and achieve elevated relaxation fast.

Improve Focus

Finding it hard to focus? Smart Shrooms microdose products help restore mental clarity, allowing you to tackle important tasks and maintain productivity no matter what life throws your way.

Enhance Creativity

Think outside the box and view life's troubles from new angles. Microdosing has the power to stimulate brain function and unlock your inner creativity, enhancing your ability to think about problems and innovate in ways you never thought possible.

Increase Social Connection

Increased empathy and openness are common benefits when ingesting magic mushrooms.

Improve Energy

Whether it's the mid-afternoon slump or an all-night study session, psilocybin micro-dosing can provide the boost you need to overcome fatigue and stay focused on what's ahead.

Upgrade Mental Performance

From improving memory to enhancing creativity, Smart Shrooms micro-dosing options offer a safe, 100% natural method of elevating mental acuity, awareness, and potential—unlock your true potential.

Physiological Enhancement

Psilocybin micro-dosing has proven benefits when it comes to improving sensory perception, physiological function, and overall health.

Manage Addictions

Looking for a safe option to make addiction recovery easier? Psilocybin micro-dosing continues to show remarkable potential in addiction management, including the reduction of anxiety and improvement of mood throughout the recovery process.
Mood Shrooms
Introducing our Mood Shroom Blend, the ultimate way to elevate your mind and lift your spirits! Packed with a blend of natural and organic ingredients, our Mood Shroom Blend is designed to help you achieve a balanced and positive mindset.
Psilocybe Cubensis
100mg
Psilocybin, or Magic Mushrooms are naturally occurring and known to help improve mood, reduce anxiety, improve focus, enhance creativity, increase social connection, improve energy, upgrade mental performance,
provide physiological enhancement, and help manage addictions.
5HTP
100mg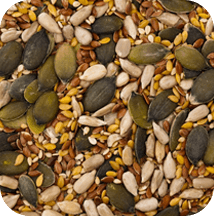 Our 5HTP supplement is all-natural and derived from the seeds of the African plant Griffonia simplicifolia. It is a safe and effective way to support healthy serotonin levels and promote overall well-being.
Cordyceps
275mg
Cordyceps is a type of mushroom that has been used for centuries in traditional Chinese medicine for its various health benefits. It is a safe and effective way to support your overall wellness and improve your physical and mental performance.
Microdose

Perfect for beginners and adaptable to any situation, a microdose can be effortlessly incorporated into your daily life. A microdose is sub-perceptual, with no visual effects. But, that doesn't mean it's not doing anything! Far from it… With a microdose, our shrooms are working hard behind the scenes to boost your mood, energy, focus, performance and senses. Meanwhile, you can continue with your daily life as your best self.

Low Dose

A low dose can be a more noticeable version of a microdose. Some may experience mild effects. Depending on an individual tolerance, it may have similar effects as a microdose. As a slightly stronger dose, you will feel all the positive benefits of a microdose, but more pronounced: mood enhancement, presence and mindfulness, creative insights, flow states and clearer thinking.

Macro Dose

Also known as a 'museum dose' due to the fact you can participate comfortably in public spaces, like museums, a macro dose has more pronounced effects without becoming a full psychedelic experience. Expect euphoria and excitement, mild visuals, greater empathy and introspection, enhanced motivation, creativity and conversational fluidity. And a heightened appreciation for music and art (it is a museum dose, after all!)

Moderate Dose

At a moderate dose, you can expect a true psychedelic experience, including distortions of shapes, colours, time and depth. However, you'll still be aware of your surroundings — they will just be perceived differently! You can also expect introspective insights and 'flow states', 'the giggles', a heightened appreciation for music and art, amplified emotions and even synesthesia (where one sense transfers into another, for instance 'seeing' music).

Mega Dose 5g+

For the more experienced psychonaut, a megadose takes tripping to a new level. With a megadose, users experience intense hallucinations, ego dissolution, mystical experiences and deep introspection. Needless to say, megadoses are far more disorienting as you lose your sense of time and surroundings. But, with intense tripping can also come intense feelings of wonder, euphoria, and life-changing insights.
What is your Refund Policy?
To ensure that you are fully satisfied with each product you purchase, we offer a 30-day exchange policy on any items that you are not satisfied with. Please contact us at support@mindmend.co with your order number and any details about the product you would like to exchange. If you are unwilling or unable to verify your identification, we will provide you with a refund. Refunds after the order has been processed will be given at the discretion of our support staff, as your order could already be out for shipment. Once the order has been shipped, no refunds will be issued.
Who Should Not Take Mind Mend Psilocybin Products?
Anyone that is currently taking lithium or tramadol is strongly discouraged from using psilocybin products as it may lead to heart problems, seizures, and or other serious health complications. If you are experiencing deep grief or a crisis point in your life, we recommend against a high dose of magic mushrooms. This increases the likelihood of a challenging experience.
Things To Avoid With Mind Mend Psilocybin Products?
Do not attempt to swim, climb, drive or engage in high-risk activities when taking higher psychedelic doses. Keep out of reach from children and pets.
Microdosing is the practice of consuming tiny doses of psychedelic drugs (in our case, psilocybin mushrooms). In pharmaceutical terms, microdosing refers to the minimum effective dose, which is typically between 1/10 and 1/2 the average amount. Users consume the lowest possible dose to achieve the desired effects without triggering any negative side effects. These small doses typically do not produce the hallucinatory or psychedelic effects associated with mushrooms, meaning the dose is "sub-perceptual." Users microdose for a wide variety of psychological and physical benefits and have integrated microdosing into their normal routines. These benefits may include higher productivity, increased energy and focus and boosted creativity, in addition to lower anxiety, stress, depression, and more.
Other Products You May Enjoy